10 exciting startups that are changing the way we live
Nov 1, 2019 4:03:05 PM
The world of startups in recent years is getting more and more fascinating. More entrepreneurs with various niches and backgrounds are choosing to step up with their innovative ideas to help solve the world problems we have today. Of course, with the development of exciting technologies such as Artificial Intelligence and Machine Learning, these ideas have been fueled in ways we never expected in the past, and in fact is the current main catalyst to boost ideas forward.
SoftBank Vision Fund, a venture capitalist firm that invests primarily in growth-stage companies are fueling such startups. In this post we list down 10 of those companies that are redefining the way we do business, shopping, medicine and more.


arm provides IoT products and solutions to help drive businesses. They offer processor IP for CPUs, multimedia, as well as physical, wireless, system and security IPs. Its Pelion IoT platform provides a flexible, secure and efficient foundation in connectivity, device and data management to accelerate the time to value of your IoT deployments. It also offers Artificial Intelligence and Machine Learning platforms and applications to enhance this new great revolution. Their Project Trillium Machine Learning Platform supports a diverse range of AI applications to achieve ultra-efficient ML inference, scalable ML and neural network functionality. It can also be integrated with existing NN frameworks such as TensorFlow, Caffe and Android.


Tokopedia is a buy and sell e-commerce platform in Indonesia with a wide range of online sellers to fulfill your every need. Whatever that you are looking for, be it to shop for the latest gadgets, clothes, household needs or even to pay for your electricity bill, you can find it in Tokopedia.
Besides that, you also have a chance to open your very own online shop in Tokopedia. This is part of Tokopedia's efforts to boost the Indonesian economy by opening room for entrepreneurship to thrive.
Tokopedia makes the shopping experience easier, more convenient and fun. With a review system ensuring product quality, reasonable prices and various promotions such as cashbacks and free delivery cost, Tokopedia makes sure that customers' shopping experience is an enjoyable one.
It started out in 2012 with a few friends enjoying tea and ranting about how difficult it was to get a taxi. Then they started Grab (called MyTeksi back then) to help solve this problem and to make Southeast Asia a better place. Now, Grab spans across the region in Singapore, Cambodia, Indonesia, Malaysia, Myanmar, Philippines, Thailand and Vietnam.
Grab now offers several services below:
1. Transport Services
Grab allows people to get safe, high-quality transportation easily and quickly from wherever you are. This includes taxis, private cars, shuttle buses, bikes and even customized services such as family and pet-friendly rides. All at reasonable, transparent and fixed prices.
In addition, a personal accident insurance is also included.
2. Grabfood
Grabfood enables you to order and get your favorite food delivered to your doorstep.
3. Grabpay
A mobile wallet for easy and convenient cashless payments with benefits such as rebates and GrabRewards points to save up more.
Grabpay also works with trusted e-payment companies so all your personal information and payment transactions are encrypted and protected with a 24/7 fraud detection engine.
It won the 2016 Best Fraud Prevention Innovation award.

4. Grabexpress
Delivers fast, convenient and safe delivery at competitive pricing.
5. Grab Financial Group
Offers various easy and affordable Financial services for enterprises and individuals. GrabFinance provides drivers, merchants and enterprises access to capital with flexible repayment and low interest rate. GrabInsure provide insurance with simple and convenient claim process and affordable upgrades and premiums.
Recently Softbank invested US$2 billion through Grab to Grow Indonesia's Digital Infrastructure. Learn more here
Wework provides shared offices and workspaces to companies of all sizes, from established enterprises to scaling startups. As mentioned in their mission statement " Create a world where people work to make a life, not just a living", Wework seeks to build a community from a place where individuals can feel belonged to a larger group. Wework believes that offices should drive businesses forward.
Wework office spaces are located all across the globe; The United States, Argentina, China, Netherlands, Singapore and more with unlimited global access to any of these locations.
Check out our list of makerspaces blog post here
Improbable is a game development service provider that offers multiplayer solution for any engine, genre or platform. Its SpatialOS cloud platform provides hosting, online services, tools and a multiserver networking stack for developing and operating your own multiplayer game from any engine.
Improbable services allows game developers to focus their budget, time and talent to gameplay and deliver low-latency action from hosting sites around the world. SpatiaIOS allows developers to get their first prototypes sooner, allowing them to playtest at scale instantly and identify bugs and bottlenecks easily. They give developers a chance to experiment with new genre and content, taking their game to any direction.
SpatiaIOS provides other cutting-edge benefits
- Multiserver networking (Run a single game world across multiple dedicated servers)
- Global Cloud Hosting (host games near players from major gaming regions)
- Production-ready tooling (Production-ready logs, metrics, inspection and playtesting tools).
Guardant is a leading precision oncology that aims to defeat cancer through proprietary blood tests, vast data sets and advanced analytics.
For many doctors and patients, detailed genomic information about cancer is not easily accessible. Traditional tissue biopsies that require physical access to tumor tissues can potentially endanger patients. Hence early detection of cancer becomes a problem.
Guardant is helping to solve that problem by developing tests that comes only through a blood test. Results can be out in just 7 days.
Supported by Guardant's Digital Sequencing technology, Guardant provides the following solutions:
1. Treatment Selection (Guardant360)
From just a simple blood test, Guardant360 provides comprehensive genomic results in approximately seven days. It covers all genes recommended for profiling by the National Comprehensive Cancer Network.
Guardant360 also helps accelerate clinical trials through retrospective sample analysis, patient screening and clinical trial enrollment, and companion diagnostic development to support commercialization of new drugs.
2. GuardantOmni
Launched in 2017, it is for biopharmaceutical customers as a genomic profiling tool to help accelerate clinical development programs in immuno-oncology and target therapy. It has a 500-gene panel with the majority of genes evaluated in cancer drug development pipelines and biomarkers for immuno-oncology applications.
This helps companies to increase their chances of a drug's success in clinical trials
3. Lunar-1
Provides follow-up testing on patients with early-stage tumor removed to track the success of the surgery or whether an additional treatment is needed.
4. Lunar-2
Provides early cancer screening and detection.

nauto's purpose is to help commercial fleets and drivers prevent collisions that usually results from distracted driving. Nauto uses a powerful multi-sensor device with embedded AI that helps prevent real-time collision with automated real-time alerts. The alerts are progressive depending on the duration and severity of distractive events. It also coaches drivers in real time to keep safe by following distances to avoid unnecessary collisions.
Its VERA Score and personalised driver insights also automatically incorporates distracted and aggressive drivers so as to prioritize coachable opportunities to highly distracted and aggressive drivers and reward safest drivers which motivates the others to improve their driving.
Plenty brings together a collective group of growers, innovators, engineers, scientists, artists, foodies and plant romantics to work to improve the quality of plants and of the food we eat. They strive to nurture plants with the best; no GMOs, no pesticides and no need for washing through a revolutionary method called Plenty puts the planet first by reducing the impact of agriculture and food production have on the planet by methods such as renewable energy consumption and biodegradable packaging. It does this by using AI, data analytics and IoT sensors to create high yield, low space and water agricultural system. Plenty believes in bringing fresh, clean and delicious food available to all.
"We don't have competitors and we aren't out to get traditional farming.... We are all in this together. "
- Matt Barnard CEO and Co-Founder
According to Business Insider last year, Plenty is helping with organic produce to support China's demand for fresh, organic food. Read more here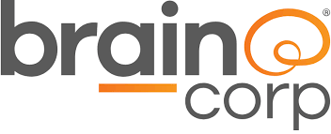 Based in San Diego, Brain Corporation specializes in developing intelligent, autonomous navigation systems for everyday machines. It was founded in 2009 by Dr. Eugene Izhikevich, a computational neuroscientist and serial tech entrepreneur. The company now focuses on advanced machine learning and computer vision systems to empower the next generation self-driving robots.
Since 2015, BrainOS is cloud-connected operation system to empower commercial autonomous robots for purposes such as self-driving floor scrubbers, delivery and many more. Click here to learn how Brain Corp is revolutionizing the cleaning industry with its intelligent, self-driving technology.
" Brain Corp, we envision a world where the lives of people are made safer, easier, more productive, and more fulfilling with the help of robots. Such robots will be as commonplace as computers and mobile phones are today. " - Dr. Eugene Izhikevich, cofounder, chairman & CEO
This last one we think is pretty interesting.
Wag! provides dog-walking services for dog owners. At just $20, dog owners can book for their dogs to be taken for a walk with experienced and vetted dog walkers around the neighborhood. Or you can book for the other services below:
Sitting: A sitter will take care of your dog in your home for one, or multiple nights
Boarding: A boarding host will care for your dog in their home for one, or multiple nights when you're out of
town.
Daycare: Your dog will stay with a daycare host or a one-time, or repeated visit.
Perfect for those with a busy lifestyle.
Wag! perform comprehensive background screenings for their hosts, guarantees $1,000,000 in home insurance, and provides a 24/7 customer support for your peace of mind.
For some extra safety measures, the Wag! app allows you to keep up with your dog's every step through text updates, live GPS tracking, pee/poo notifications, and photo report cards.
Bra Corp, we envision a world where the lives of people are made safer, easier, more p
Excited in the world of startups?
Do you have an idea you'd like to bring to the market?
Do you have a big vision of what your idea can achieve, and the people you could potentially impact?
Just like Softbank Vision Fund, NexPCB cares about leveraging growing firms like yourself.
Our mission is to accelerate innovations into great, global businesses.
We are always excited in using our professional expertise to help ideas come to life.
Just tell us your vision and our team is always ready to assist you