2019 Holiday Calendar
Jan 29, 2019 10:11:40 PM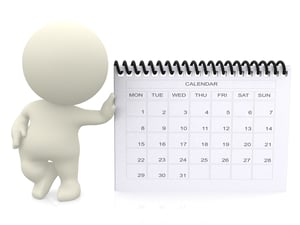 Happy New Year to everyone! We hope that everyone had a great end to 2018 and that your 2019 is full of promise and expectation. We wish everyone all the best!
As many of you know, much of NexPCB's supply chain is reliant on China and many of our staff are also located in China. There are certain times of the year in China and around Asia where there are work and supply constraints due to holidays. This is vitally important to the lead times for orders placed in and around these times. Below is our current 2019 holiday schedule that we will be observing this year :

How Do I read this?
There are three types of time periods that are represented here :
Normal working time (in white)
Holiday times where much of our staff is out (in green)
Extended holiday times where there are constraints for logistics and supply chain (in yellow)
Below is a more concise view for people needing screen readers:
Month
Holiday Times
Extended Holiday Times (supply tight)
January
1st
28th-31st
February
2nd-11th
1st and 12th-19th
March
Normal Operations
April
5th-7th and 29th-30th
None
May
1st
None
June
7th-9th
None
July
Normal Operations
August
Normal Operations
September
13th-15th
None
October
1st-7th
None
November
Normal Operations
December
Normal Operations
Please take note of these dates and plan deliveries accordingly. We look forward to serving you in 2019!