A little good (trade) news to start the week!
Dec 3, 2018 8:00:00 PM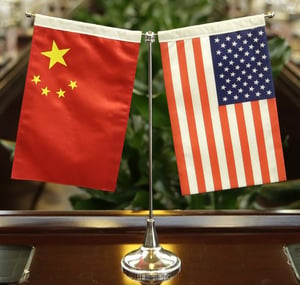 With a new month starting and the holidays just around the corner, we were greeted with some great news in the trade front this morning - an early gift for those of us in international trade :
U.S., China agree on trade war ceasefire after Trump, Xi summit
It's some temporary relief, but none-the-less, a welcome respite from the ongoing trade skirmish that's been taking place recently.
That said, the key point to see in this news that it's temporary and will lead to more discussions between the U.S. and China around the issues that are at hand. The distance between the two sides is still pretty vast, but an agreement not to escalate and to talk in a lower pressure setting bodes well for the process.
What does this mean for our customers and others that have China integrated into their supply chains? The answer is a little less clear. What has been agreed to is a 90-day window to discuss. What happens at the end of this 90 days? Anyone's guess is as good as the next. So, we recommend the following actions (depending on circumstance) :
If you have a need for stocking made-in-China products destined for the U.S. in the next 90 days, the we suggest putting in orders with your CM before the end-of-the year. This is especially true if your products have long or unpredictable lead-times. Getting products into the U.S. early is a good hedge against any bumps along the way.
If you are currently comfortable for stocked products, consider looking at your overall supply chain to see if there could be longer-term risks moving forward. The tariffs have been two-way, so there have been some additional taxes on products coming into China. If you have intermediate parts in your supply chain that are sourced from the U.S., these could have a punitive tax put on them when then enter China and then get nailed again once they return to the U.S., so some deeper understanding on the source of your products BOM could be in order. Your CM or EMS should be able to help you assess this risk.
If you're comfortable with all of this, then we recommend setting aside some risk capital for the potential for additional taxes on incoming products. Most of our customers will need to use cashflow for purchasing new products and then won't see those funds returning until they sell products. If a sudden 25% additional charge shows up, this could cause significant cashflow challenges for companies that aren't ready for this change. Using this 90 days to build up some additional cash could make all of the difference if these issues aren't resolved in a timely manner.
At NexPCB, we've been working with our affected customers to make sure that we're able to mitigate some of this risk while staying in full compliance with the laws. It's a delicate balance, but it can be done. If you're concerned about the affect that trade challenges have on your production, NexPCB will be happy to talk with you to see if there is a way we can help. Just connect with us and one of our supply chain professionals will be happy to look at your situation.