Keeping your Office Safe from Coronavirus
Mar 25, 2020 5:47:01 PM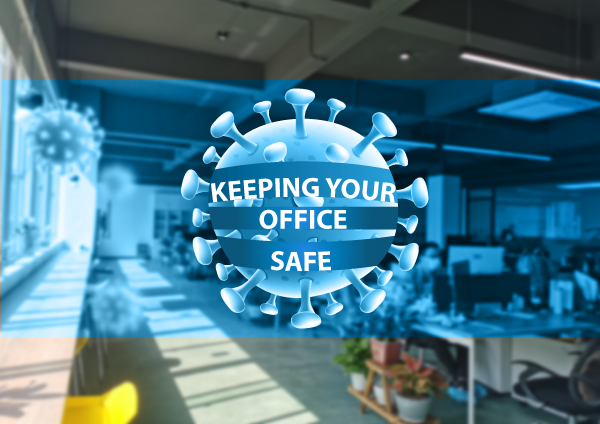 After going into total remote working schedules and factory shutdowns due to the novel coronavirus, we have been coming back to office in multiple waves according to the staff's degree of ability to work remotely. Our city of Ningbo, and the Zhejiang Province that it is located in, had zero local cases in the last 33 days. This means that all production capacity has been restored. We have learnt lots of valuable lessons during this time and would like to share them with you, so that you too can ensure the wellbeing of your company and pass these difficult times with the least negative impact possible.
Habits to Practice
Hand Washing
First and foremost, this hot new habit will ensure higher hygiene levels in your workspace. WHO guidelines specify washing your hands for at least 20 seconds. Singing the Happy Birthday song twice not only will ensure you wash your hands adequately, but also will help you make sure you don't miss your colleagues' birthdays during this stressful time.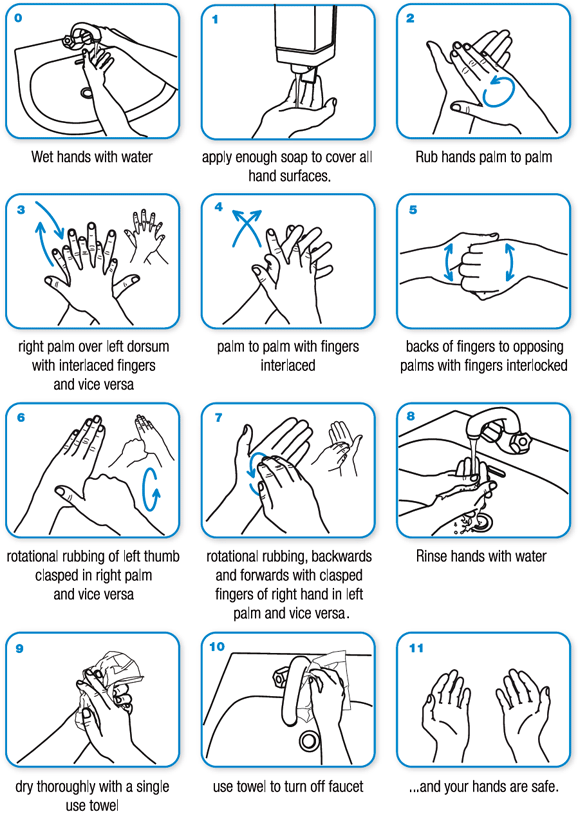 WHO guidelines for washing your hands.
Not Touching Doors... and Objects
Door is lava now. It's much safer to push them open using your elbow. Disinfecting them daily will reduce risk exposure too. If you have to take the escelator, don't touch the railing. If you are taking the elevator, either use hand sanitizer or press the elevator buttons with a tissue. Even better, tape a box of tissues in the elevator wall and a trashbin outside. DIY Galore!
Office Supplies
Masks and Respirators
The key difference between masks and respirators is the level of safety they provide for the wearer and others. 3-ply surgical masks are great for stopping the spread of droplets from the wearer to others. They are generally suitable for office use and are much more affordable than N95 respirators. We are gifting surgical masks to our customers with their current orders. Let us know if you need any with your coming orders!
For employees working in close proximity, medical-type 3M N95 1860 or an equivalent product can be a better choice. While surgical masks don't perfectly fit the wearer's face and leave air gaps, respirators provide safety for both the wearer and the others around them. Keep in mind that these are quite difficult to get, and sellers are generally marking their prices up very high. Also, although respirators with air valves may provide more comfort, they are not generally suitable for using against pathogens.
No matter which option you choose, you must aim to get one mask/respirator per person per day. Also, make sure you designate a trash bin to dispose the masks.
Hand Saniziter
The most suitable hand sanitizers for protecting your hands against 2019-nCoV is the ones with 60% alcohol level. Having any more than that not only makes the sanitizer evaporate too fast to be effective, but also can irritate your skin (given that you should use it everytime you touch public spaces.)
Cotton Pads
Your mouse and keyboard can become hotspots for contamination. Keep a few alcohol infused cotton pads handy, to be used in between long coding sessions. Besides being useful for cleaning up devices you personally or publicly use, alcohol infused cotton pads are essential for cleaning up medical equipment.
Infrared Thermometer
Given that COVID-19 patients may not show symptoms up to 14 days in many cases, it is important to make sure noone in your team has a high fever. You can either allow employees to check their own temperature when they come in the morning, or have someone responsible for checking everyone. Make sure you sanitize the thermometers throughoutly in between each use, or handle them with disposable gloves.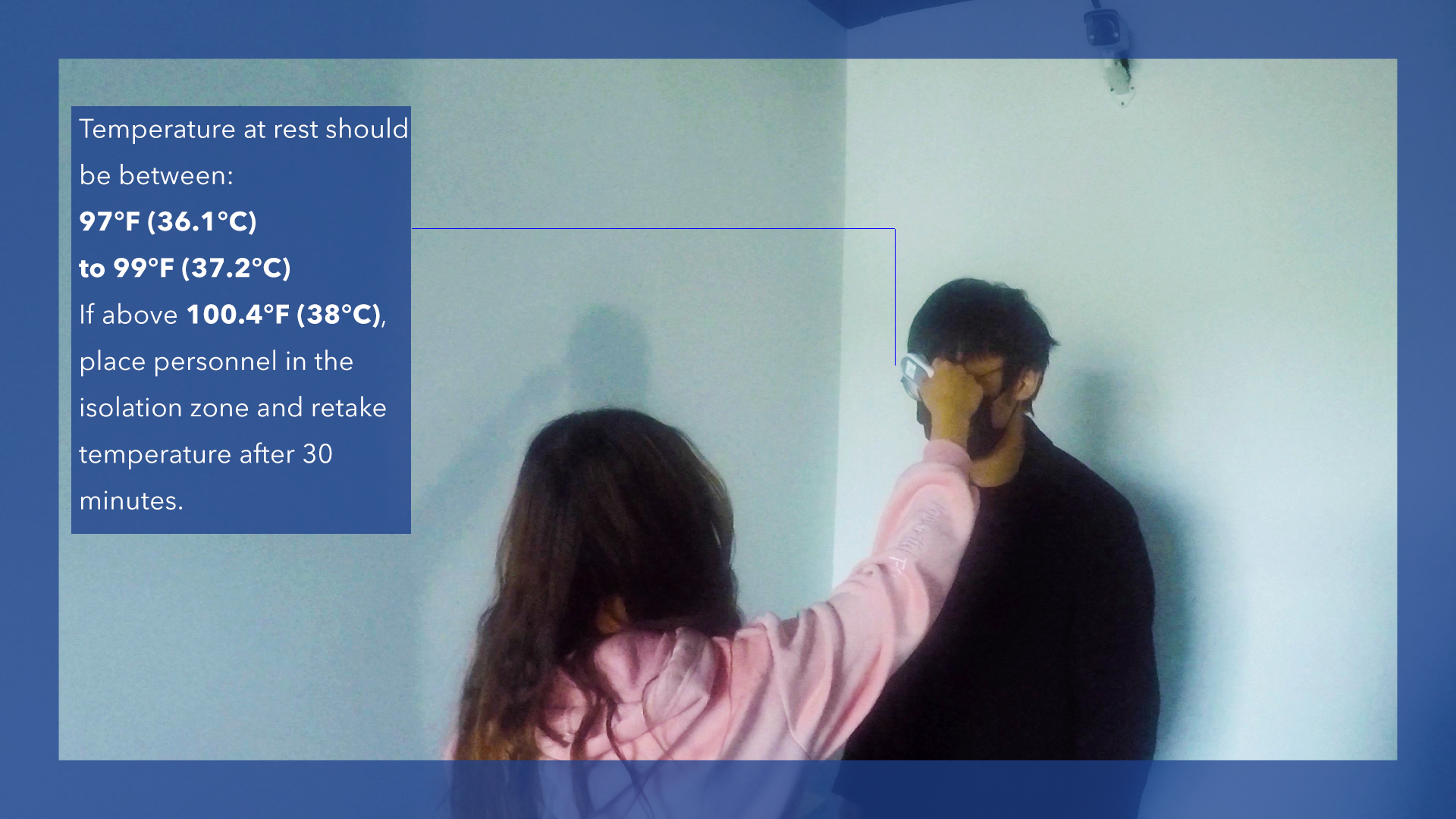 Oximeter
There is a chance that a person is infected if their blood oxygen saturation is ≤ 90% at rest. Make sure to allow people to sanitize their finger with a alcohol infused cotton pad before taking their measurements. This can be done together with taking temperature readings.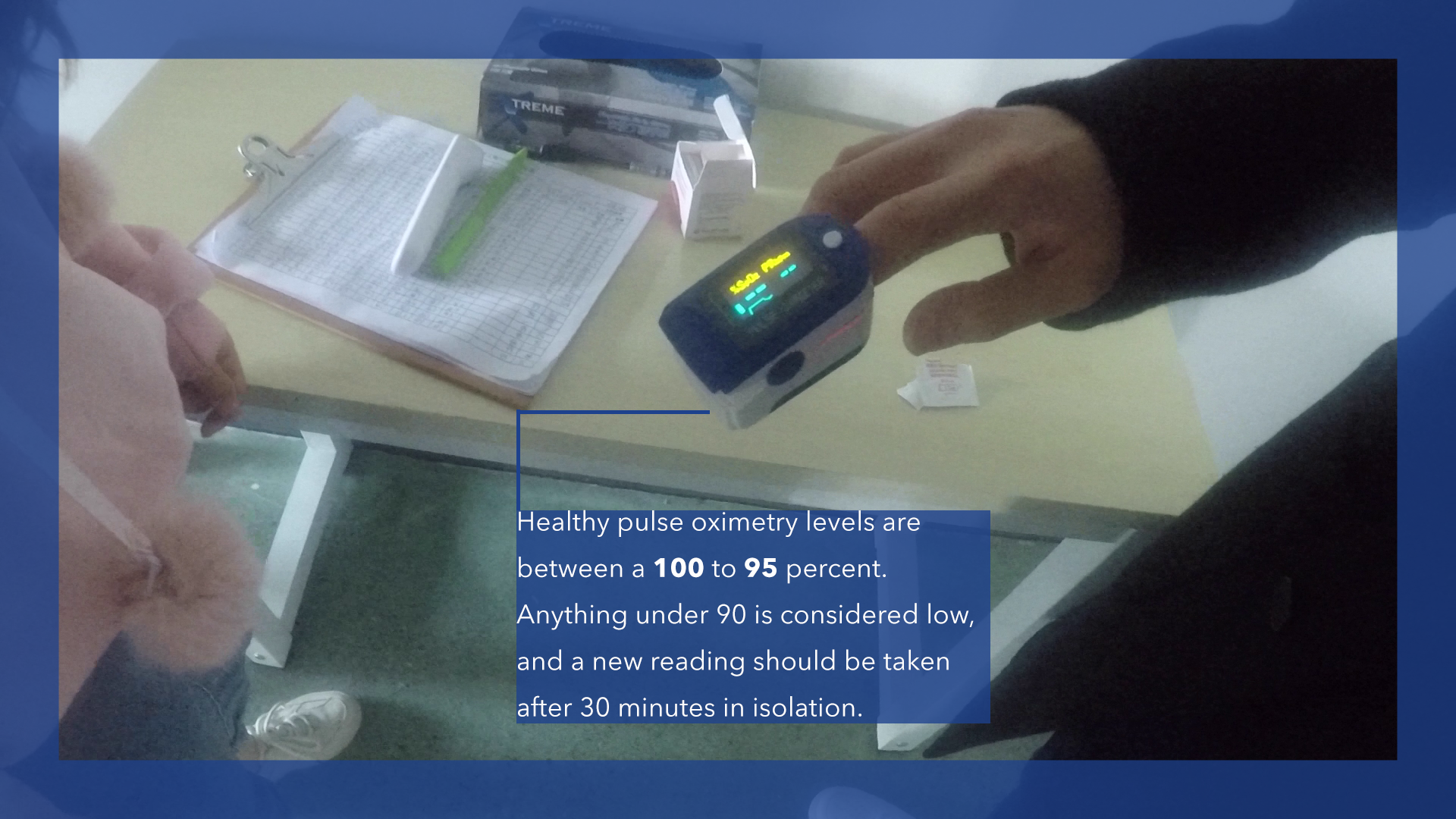 Air Purifier
Although air purifiers are not proven to protect you from the novel coronavirus, having one will definitely help you breathe better, since you will be staying indoors most of the time.
Work Distribution
At NexPCB, head of each department is responsible for their team's remote and local working arrangements. They also take charge in the sanitation and organization of their respective working spaces, which we will discuss further below.
Our work distribution in the office is as follows:
Office Sanitation
Daily disinfection of objects that are touched by everyone (Elevator buttons, doorknobs, equipment in the FabLab, refrigerator, production facilities)
Making sure the ventilation is working across the facilities.
Disposal of biohazard items (surgical masks, respirators, cotton pads, tissues), and office-related garbage.
Health status of the personnel, including symptom checking, temperature measurements, oximeter readings must be registered. If the personnel have family members travelling from high risk areas, they should let the person in charge of staff's health status know.
Although governments around the globe are responding to the virus, by being proactive you can reduce your team's chances of getting ill much more significantly. In this time of crisis, your community's health is the responsibility of each and every person that belongs to it. One sick person can not only infect other colleagues, but also will result with the whole company being sent home.
Isolation Zone
If any team members start showing symptoms or feeling unwell, they should be placed in an isolation zone until health authorities can come and check the situation. But with all the paranoia surrounding us today, its better to wait at least half an hour to see if symptoms improve before making the final call. The isolation zone should be as far away from the office area as possible and the staff should not enter this area without clearance from the management. If possible, cutting centralized air conditioning to the room will stop the virus from infecting people in the connected rooms, if you may suffer any cases of the novel coronavirus within your team.
Outsider Visits
If any outsiders have to enter your working space, you should register them outdoors first. Registration should consist of 15 day travel history, confirm they haven't been in touch with an nCoV-2019 patient and do the mandatory temperature and blood oximetry test. If they get clearance, they must be wearing at least 3-ply surgical masks and try to keep a safe distance from the rest of the staff.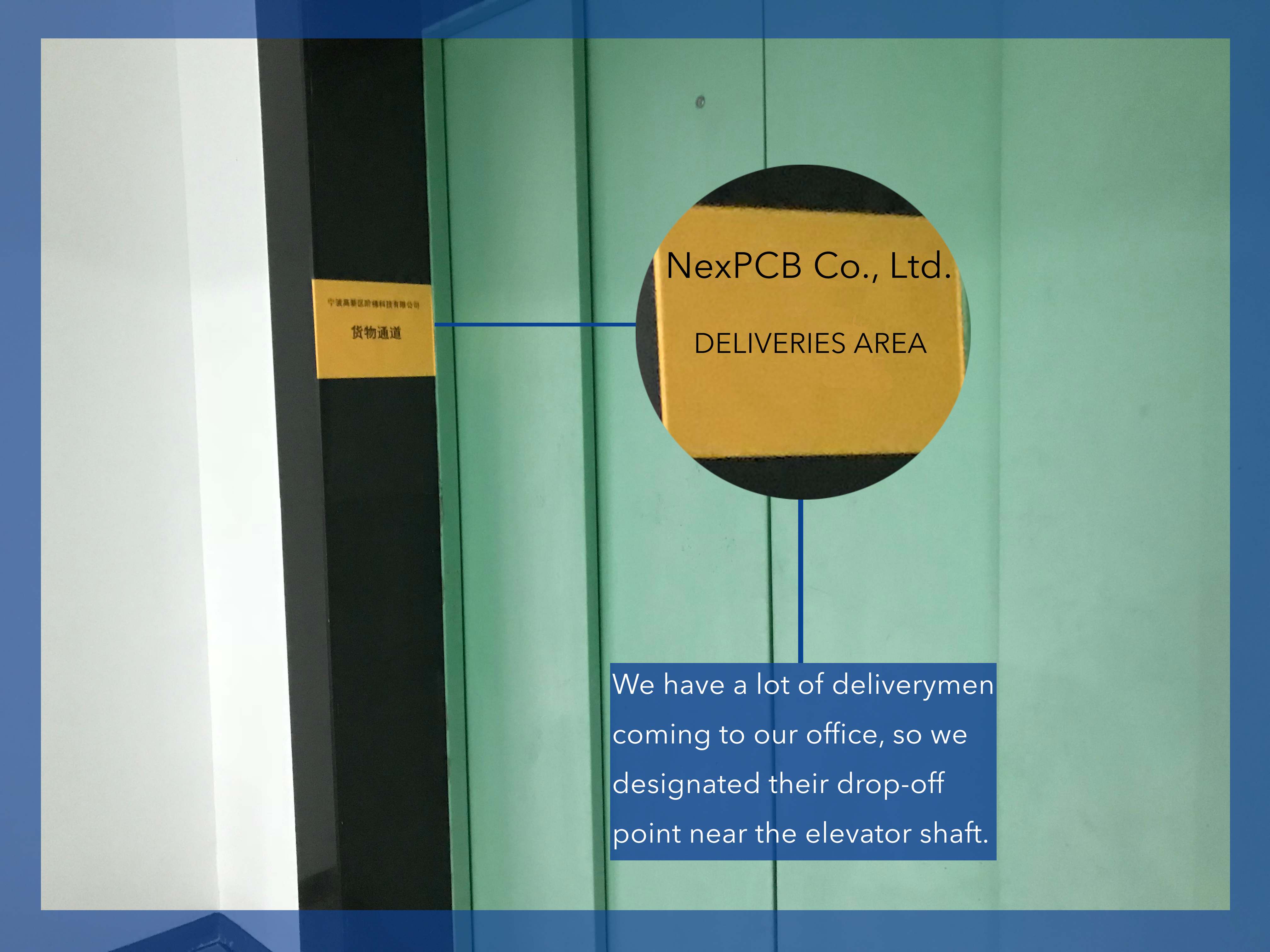 Notices and Handouts
All these above rules can get difficult to follow. Having notices around places like elevators, office doors and the kitchen will help you remember what to do, and when to do it during the novel coronavirus outbreak. We have created some A4 sized notices about the temperature checks, things to pay attention when coming in and leaving the office, among others. You should publish an epidemic control measures manual for your organization as well.
Transportation
The first batch of personnel coming back to office should be the ones that need immediate physical input in the workplace. It is also important that this first batch of staff has their own car or bike, instead of relying on public transporation. The rest should work remotely as much as possible.
After the self-quarantine measures are relaxed further, it would still be the wise thing to do to avoid public transportation for a while. If your company can offord to go the extra-mile, you could arrange a shuttle bus to pick up your staff directly from their homes. Remote-working arrangements should still be available. You should wait until the state departments announce that normal working conditions can resume before you go back to your regular schedules.
Holding Meetings
Have you heard of Zoom? Of course you did. With most business moving to the remote-realms, many businesses are holding meetings using one teleconferencing software or another. If you need to hold a meeting in person, try to limit it to 3 people, and seperate the attendees at least 1.5 meter (5 feet) away from each other.
Future of Work Gets an Update
The health crisis we are facing today has in a way acted as the catalyst for the frequently discussed, yet seldomly implemented ideas of distributed teams and supply chains. If the course of events that will follow the epidemic in Europe and the US will be parallel to the situation in China, it will not kill the hardware business, but instead change how it is delivered. As long as logistics networks are spared from all the lockdowns we are seeing today, there will be a huge shift from brick & mortar to e-commerce. In terms of manufacturing, having supplier diversity across regions will become the norm. While manufacturing automation will still take time to implement, design and engineering teams will be given futher autonomy regarding their location to work.
By implementing the changes in our workspace we discussed above, we suffered zero cases of the novel coronavirus across NexPCB. Now that we have passed the test after 3 months of extreme precaution, it is your turn to get your office ready to sustain the outbreak. Our production capacity has come back to normal, and we are planning ahead to keep it that way for time to come. We wish you good health and hope that you stay safe!