Ramp Up Your Product Success
Methods that govern steady-rate manufacturing volumes are unreliable when it comes to making big jumps.
Standardization of manufacturing methods, labour input and product specifications allow for a swift and successful ramp up.
Grow your hardware business with expert project management, and with NexPCB's 10+ years experience in bringing IoT projects to the market.


Scaling Without *Surprises*
No surprise costs or unreported product issues, so that you can budget effectively.
Standardization
Manufacture identical products that perform the way they should
Enjoy Economies of Scale
With increasing quantities, it is possible to reach better COGS and more efficient manufacturing practices.
PVT
Production Validation Testing is the final step of the engineering validation of your project. At this stage, your production methods and steps are completely standardized, with correct QC checkpoints in place, and ways to achieve cost reduction thanks to your growing scale.
PVT is equivalent to around 20% of your final target manufacturing quantities. If any small changes need to be made to your supply chain, assembly workflow and shipping arrangements, they are made at this point.
Standardization
We think you and us should be creative, but not your factory. Any inconsistencies in the language, methodology and given directives in manufacturing will result in more creativity in the production line. That's why we organize all your manufacturing and assembly processes into non-divisible, actionable steps to achieve exactly what we are trying to get.
Alternative Solutions
World we live in today is highly unpredictable. Although it is important for an Electronics Manufacturing service to be organized, standardized and following a certain plan, it should be agile in the presence of supply chain disturbances. A part of our work is to have Plan 1+n's in our pocket at all times, so that your product can prosper even during the tough times.
"NexPCB was not only instrumental in helping us build our first few sample boards, they helped us scale-up to ultimately complete our first production run. Their board and PCBA quality and consistency is amongst some of the best out there. It was a pleasure working with Li, Thunder and the NexPCB team as they took personal interest in our success as a company. They went out of their comfort zone to ensure that we could ship our first product."
Laurence Wattrus
Hammerhead
Dedicated Project Management Team
While you may need to ramp up only once, we execute ramp up strategies for our clients on a recurring basis.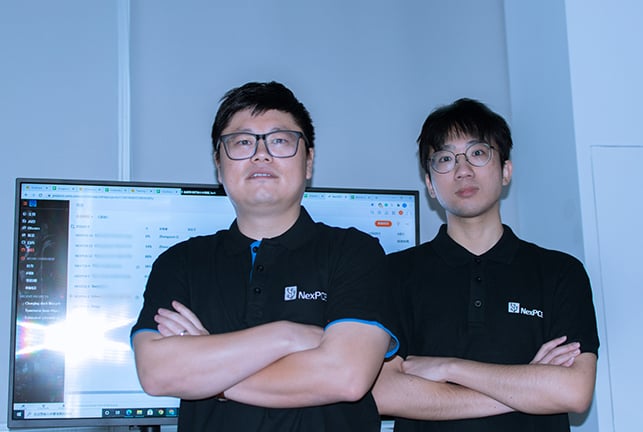 Blow-by-blow Project Feedback
You may not be present at the production floor, but that doesn't mean you can't have access to it. We provide a crystal-clear process into what's going in, what's going on and what's coming out of our lines.
Live manufacturing and assembly footage on request.
Have a seat in our Project Management platforms.
Absolute Confidentiality
It can be daunting to let other eyes see the blueprint to a product that can become a multi-million dollar business. That's why we offer to sign an NDA, protected under the United States law. We never share your code, project details and design files with anyone who isn't supposed to to see it. And when we share, vendors only get to see the parts that involves their input.