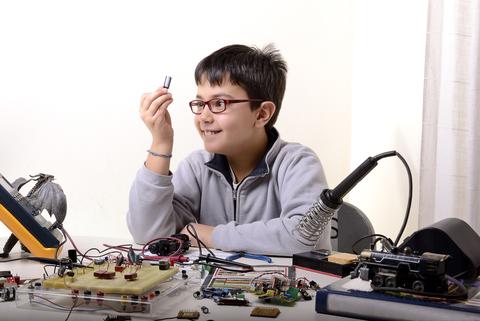 Finding an appropriate incubator or accelerator can drive innovation over time and keep startups one step ahead of the competition. This is especially for those hardware startups that can be so costly and time consuming at the early stages.
Below, we have compiled a list of incubators and accelerators based on the following three common points. First, they are all driven by heavy mentorship. Second, the startups can get cash investment into their business from these incubators or accelerators. Last but not least, they all have hardware as a stated focus (though in this listYC, Techstars and 500startups don't just focus on hardware, they are able to provide good help for hardware startups).
Also among this list, you will find pretty sizable investments available from the likes of HaxAsia or Bolt up to $500,000. Some can have long program duration like in the cases the Lemnoslabs and Bolt that can last for 6-15 months. The most prolific hardware accelerator of our list is Haxlr8r with more than 50 hardware companies launched in the past 2.5 years. We hope you find the right one to be in your roadmap.
This list will be updated on a regular basis, so if you have any additions to the list, please let us know.
USA
1. The R/GA Accelerator
Founded in 2013, R/GA is located in New York city and offers a three-month immersive mentor-driven program. Each company will get $2000 and have the option to accept a $100,000 convertible investment. Startups also will get the deep experience and acumen of R/GA joined with the seed funding and operating experience of Techstars. Its alumni include Hammerhead, Keen Home and Kinetic.
2. Zahn Innovation Center
Founded in 2012, Zahn is a design-driven and people-centered incubator that has two locations at the heart of the City College of New York. Training, mentorship, prototyping facilities, and other resources here are offered to enable startups to transform their technology or ideas for social change into a sustainable venture. For CCNY students, it provides opportunities for a limited number of placements, including a $3,000 stipend for the semester. What's more, these students may also qualify for a $3,000 stipend for the semester here. One of its directors is Lindsay Siegel and its alumni include VivoZ Biolabs LLC.
3. Highway1
Highway1 was founded in 2013 in San Francisco as part of PCH (a global supply chain company). It is a 4 Month Program that offers investment up to $100,000 per team for 8% equity or $50,000 per team for 5%. The incubator will be focused on educating startups about supply chain, inventory management, and actual manufacturing. its alumni inculde Flic /Switch Embassy.
This incubator was founded by two ex-MIT grads, Helen Zelman and Jeremy Conrad in 2011 in San Francisco. It invests up to $250K ($100K for 10% is typical) and provides intensive, hands-on time with the Lemnos Labs partners, mentors, and thriving alumni community for early-stage. Notice that it only invests in 8-12 startups per year. And each one will spend six to fifteen months at Lemnos in a rigorous program that builds engineering, logistics, marketing, and go-to-market expertise. It specifically focuses on aerospace, robotics, transportation, agriculture and IoT. And its alumni include 6SensorLabs.
5. HAXLR8R
Founded by Cyril Ebersweiler, this incubator provides seed capital $25,000 per company for 6%, $100,000 for 9%, up to $200,000 extra in matching funds. Selected teams relocate to offices in Shenzhen, China for 111 days. The final 2 weeks will be spent in San Francisco refining the pitch, preparing for demo day showcase and conducting a launch event. HAXLR8R selects startups to work with twice a year. The program first started in 2012 and is widely recognized as the start of the new hardware revolution. Since its inception, HAXLR8R has graduated over 50 companies with combined revenues and investments in the tens of millions of dollars. Its alumni include Bilibot.
6. Bolt
Founded in 2012 by Axel Bichara, Scott N.Miller, and Ben Einstein in Boston, Bolt is back by Autodesk, Logitech, Grishin Robotics, and Cisco Investments. They are also the partner of Dragon Innovation. Bolt tends to invest a little bit later than the other accelerators but offers more funding of up to $500k. Program is also longer than others with 6 months duration. What is notable is really its expertise in engineering, which seems almost unmatched by the other accelerators. They only back a few companies each year, and its alumni include Petnet.
7. Alphalabgear
Founded in 2013 by Ilana Diamond and Josh McElhattan in Pittsburgh, Alphalabhear offers investment $25K or $50K in exchange for 5% or 9% common stock equity. Here the startups will benefit from the guidance of entrepreneurs, technologists and investors, and besides the extensive network of mentors, it has day-to-day leadership team. Each startup receives a private office and access to collaborative working spaces, workshop space, conference rooms and a full kitchen in its 10,000 square foot facility. Startups with a robotics focus will receive additional support from Startbot, an investment firm specialzing in early-stage robotics companies. Its alumni include Digital Dream Labs.
8. Techstars
Founded in 2006 by David Cohen and his partners, TechStars is one of the country's most prestigious incubators. Its four locations in Boston, Boulder, New York City, and Seattle, host 10 teams for three months of the year on rotation, funding each team member between $6,000 and $18,000. More than 600 teams applied last year, making TechStars one of the country's most competitive incubators. TechStars focuses on technology companies with transnational appeal, and requires a 6 percent equity stake in any new companies that are funded. Each program ends with a pitch event with venture capitalists and other investors. Its alumni include Realty Mogul.
9. 500startups
Founded in 2010 by Dave McClure and his partners, this is a Silicon Valley venture capital seed fund startup accelerator with $200M under management. This accelerator has invested in over 1,300 companies in more than 50 countries all over the world. The team and mentors have had operational experience at companies such as: PayPal, Google, YouTube, Yahoo, Microsoft, eBay, LinkedIn, Twitter, Apple & Facebook. Its program is usually 4 months in Mountain View and San Francisco. The alumni include ONLINETYARI.
10. Next top makers
Founded in 2014 in New York, this is a community-sourced incubator dedicated to connecting independent innovation with local production. This incubator will select Six NYC-based product entrepreneurs to receive support through a seven-month Studio Incubation, which includes access to a dedicated mentor, content experts to complete their own Product Startup plan, work space and equipment to prototype, and cash to grow their business.
11. Startengine
Founded in 2014 by Howard Marks in Santa Monica, Start Engine is a upcoming equity crowdfunding platform and LA's largest rapid tech accelerator. Its alumni include Carbon38.
12. Make in LA
Founded in 2015 by Shaun Arora in Los Angeles, this incubator is dedicated to bringing hardware companies to market. Its background ranges from seed-stage businesses to public companies. With the backing of NEO Tech, it is able to apply professional manufacturing tools and other resources directly into programs and start-ups to maximize the odds of success. Entrepreneurs and their business models are stress tested through a 4-month immersive crash- course to get to market. The resources include access to production level and prototype level equipment, office space, warehouse and logistics, seasoned mentors from the hardware space, ancillary business partners, and good coffee. And checks up to $150,000 in the first year.
13. Y-Combinator
Founded in 2005 by Paul Graham and his partners in Mountain View, CA, YC is one of the largest incubators and most prestigious incubators in SF. Actually it is not really known as hardware accelerator, but they do have a dedicated hardware person Luke Iseman, hardware facilities, and a partnership with Bolt. A number of YC Partners also have a hardware background. Definitely weaker on the DFM side however. It invests a small amount of money($120K) in a large number of startups with 3-month program twice a year. Another appealing point is that YC doesn't end on Demo Day. YC and the YC alumni network continue to help startups for the life of their company, and beyond. Its alumni include Pebble.
14. Alchemist Accelerator
Founded in 2012, it is located in San Francisco with a 6 Month Program. The accelerator's primary screening criteria is on teams with primacy placed on having distinctive technical co-founders. The accelerator seeds around 50 enterprise-monetizing ventures / year, over 50% close institutional rounds within 12 months of their Alchemist Demo Day. Its alumni include Matternet.
15. ReadWrite Labs
Founded in 2013, it is located in San Francisco with a 6 weeks program providing founders with education and expertise in manufacturing and prototyping, go-to-market strategies, crowdfunding, and global fundraising. ReadWrite Labs does not currently provide any direct funding capital to startups, it organize regular 1:1 VC/investor meetings and arrange a Demo Days at the end of each quarter, where it invites Investor-network to review the company pitches in exchange for 2-6% equity. Its alumni include Ozmo/ kiddo/PROXXI.
16. NextFab
Founded in 2009, it is located in Philadelphia with a 12 weeks program for four startups, giving technical and business help to entrepreneurs. NextFab invests up to $25k in each accepted team. In addition, it connect startups with their network and share additional funding opportunities. Its alumni include Blue dragon/Circalux/Pulma Wear.
17. Tandem Capital
Founded in 2007, it is located in Burlingame. It invests startups up to $2M in seed funding. Tandem Capital will engage deeply in a company's business to help find product-market fit and accelerate early growth. Using Tandem's proprietary cloud platform, the team can work on optimizing audience targeting, brand messaging, website flow and design, product pricing and other important factors. Its alumni include Deako/Tile.
18. PNP IOT
Founded in 2007 by Saeed Amidi and Jojo Flores, it is located in Sunnyvale with a 12 weeks program for 25-30 IoT startups at any stage – from pre-product to Series A twice a year. Each company will get $25,000 to $500,000. Its alumni include Sensoria/Notion/StretchSense.
19. Seamless IoT
Founded in 2015, it is located in Michigan with a 12 week project offering pro bono& discounted engineering, prototyping, technology development, design, marketing, legal and accounting services. Seamless offers a $20,000 uncapped convertible note available and takes different percentage of ownership in start-ups depending on the value creation and fund raising continuum. Its alumni include Sentiance/Ultrahaptics/Gideon.
20. mHub
Located in Chicago's Tech Triangle, mHub's hardware accelerator offers growth-focused programs for startups in the fields of healthcare, IoT devices, and robotics, to name a few. Their 63,000 square feet prototyping facility includes anything a hardware pioneer can dream of: 3D printing, cold metals, electronics, finishing, hot metals, laser cutting, plastics, software, testing, textiles, woodworking, and a wet lab. You could practically launch a new product without stepping a foot out of mHUB. Simply design your product, use their services for accelerated prototyping, and tap into their large network of investors to raise funds.

Asia
1. AutoNebula
Founded in 2014 by Sanjay Puri, it is located in Pune, India. AutoNebula focuses on startups working on LIDAR, RADAR, Cybersecurity, Artificial Intelligence, IoT and Autonomous Vehicles, and offers a program covering areas such as product development, scaling a business and digital marketing. Its alumni include Streak helmet/Nearpark.
2. NEST VC / Infiniti
Founded in 2014 in Hongkong, China, it is a 12-week programme run by a full-time, dedicated team, and driven by Nest. Up to 8 startups will be selected to come to Hong Kong to accelerate their Smart Cities / Internet of Things (IoT) businesses. Successful applicants will receive mentorship, workspace and more.
3. Brinc IoT
Founded in 2014 by Manav Gupta in Hongkong, China , Brinc is an investment fund and acceleration platform built specifically to support a new generation of IoT entrepreneurship. It is based in Hong Kong with offices in Shenzhen and Guangzhou, offering help through business development, consumer validation, manufacturing support and distribution.
4. Industrio
Founded in 2013 by Jari Ognibeni in Trento, Italy, Industrio Offers investment, a seed fund up to €125K. 5 months prototype-to-product program will be held twice a year, with professional prototyping development resources and strong manufacturing support. Its alumni include Brainsomeness.
5. Revvx
Founded in 2015 in Bangalore, India, Revvx is scaling from prototype to distribution. It partners with Design Labs in US, Europe and Asia; has PCB Manufacturing Fab Labs in India,China and Taiwan help build the Prototypes; owns offices in Shenzhen and Taipei to facilitate the Component Sourcing, Manufacture, Assembly, Testing, Packaging and Logistics. It also helps startups raise capital, and instead, it shall take minor equity in the company as part of the Accelerator Program, and equities vary based on the stage of the company.
6. HaxAsia
Founded in 2015, HaxAsia invests up to $500,000 in teams only that would decide to incorporate in Singapore and have achieved all the accelerator's milestones. your global hardware business will be made via 6-month program around the world: Singapore - San Francisco - Beijing. Its alumni include Surfancy.
7. SparkLabs
Founded in 2012 by Jimmy Kim in Seoul, Korea, SparkLabs is a global accelerator providing investment solutions and mentoring for startups who wish to expand to the global marketplace. The company offers its services to entrepreneurs who are looking to expand their business ventures into foreign countries such as USA, China, and Japan. It offers training programs, investment facilities, mentoring programs, and office space solutions to early-stage startup companies.
8. Makers Boot Camp
Founded in 2015 by Kenshin Fujiwara and his partners in Kyoto Japan, Makers Boot Camp is an acceleration program focused on hardware development for mass manufacturing. The four-month program takes place in Kyoto Japan. Makers Boot Camp is partnered with Advanced Scientific Technology & Management Research Institute of Kyoto (ASTEM), Kyoto Shisaku Net, and Kyoto Institute of Technology.
9. Innospace
Founded in 2015 in Shanghai China, Innospace is backed by Shanghai YangPu Knowledge and Innovation Community. It offers up to RMB500,000 for seed-stage startups, with a 16-week program that includes mentoring, office space and more.
10. Enchant VC (Singapore)
Enchant VC is founded in Singapore, it is a 7 Month Program, offering investment up to $2M per team. Enchant VC helps startups define product-market fit, develop launch plan, reach out to influencers, build the supply chain, secure first purchase orders, and have all metrics ready for the next round of funding. Its alumni include CREOPOP/TOUCHJET POND/POWERDOT .
11. GSF Accelerator
Founded in 2011 by Rajesh Sawhney, it is located in New Delhi with a four-month program, it invests between USD $65k to USD 100K in exchange for 5% or 9% common stock equity in each startup inducted into the Accelerator program . GSF's objective is to spur innovation and entrepreneurship through angel and seed investing. Its alumni include Silversparro/HeyMojo/YellowAnt.
12. Plan9
Founded in 2012 by Umar Saif in Lahore, Pakistan. Plan9 helps startups with product and business development as well as offering legal services with a 6-month program and does not take any equity. It offers 20000 per month per person and accommodates a team of 5 incubatees each startup. Its alumni include EDVON/Sahara iO.


Europe
1. Hardware club
Founded in 2014 by Alexis HOUSSOU, it offers investment at seed stage. All its members benefit from free access to a dedicated set of resources: strategic partnerships with top-tier manufacturers, distributors and service providers, private events worldwide and an online platform to connect with a community of more than 150 hardware founders. Its alumni include Keecker.
2. HARDWARE.co
Founded in 2013 by Yatan Blumenthal, Jeff Katz and Aydogan Ail Schosswald in Berlin, Germany, this accelerator provides assistance to startups that are making physical products by offering mentorship, office space and more. The accelerator program is 14 days, and during the program, selected startups can expect one-on-one interaction with more than 40 mentors and professionals including investors, lawyers, designers, manufacturers, suppliers, engineers, developers, product managers and many more. They try to offer as much networking, expertise and workshopping into the two weeks as possible. Its alumni include Pockethernet .
3. CIID Nest
Founded in 2006 by Simona Maschi in København, Denmark, it is a design-driven incubator. The Nest operates in three phases, separated by mandatory milestones unlocking further support and funding.Startups may join at any phase and stay for a duration of 4 - 12 months. Its alumni include Fitbird.
4. Startupbootcamp
Founded in 2010 by Markus Gnirck in London, UK, this accelerator will select 10 teams from hundreds of applicants to join a 3-month acceleration program, offering €15K in cash per team (pizza money) and €450K+ in partner services. Each team here will get extensive mentorship, free office space,Invitation to SBC global alumni network and growth program, and more.Its alumni include 1 SDK.
5. Bethnal Green Ventures
Founded in 2010 in London, it offers investment £20,000 in each team in exchange for 6% equity. Bethnal Green Ventures select teams of between two and four people to provide 3 month programme of support and advice to help build, test and launch each startup. Its alumni include eFridgemagne Aparito Sentimoto.
6. EcoMachines
Founded in 2013 in London, it focuses on early-stage startups, in the high-value manufacturing and advanced engineering space. The accelerator program lasts 9 months and provides participating startups with £100,000 in equity funding as well as access to mentorship, industry partners, and an investor network. Successful graduates of the accelerator program are eligible for follow-on funding of £500,000. The incubator is focused on companies working in energy, cleantech, transportation and industrial high-tech fields. Its alumni include Q-Bot/Autorose.
7. Buildit
Founded in 2013 in Estonia, it runs two 3-month programs annually in Tartu, followed by a month-long "roadshow" in the US, China, and the UK, to meet investors and potential partners. Buildit invests €15,000 for 5-10% equity, €20,000 in return for 9% or €25,000 in exchange for 12%. For companies that already have funding, Buildit offers participation in the program with no investment for 2% of company shares. The participating startups receive free office space at the Tartu Science Park and prototyping facilities. Its alumni include FlipFlic/Sprayprinter/Koalasmart.
8. Industrio
Founded in 2013, it is located in Italy, Industrio provides seed fund, professional prototyping development resources, and strong manufacturing support. Startups can get up to €25,000 cash and up to €125,000 for 10 to 15% equity stake. Twice a year Industrio runs a 5-month prototype-to-product program. Startups can get feedback on product concepts, prototypes and product development from more than 40 advisors. Its alumni include Nova Labs/BRAIN/Meccatronicore.