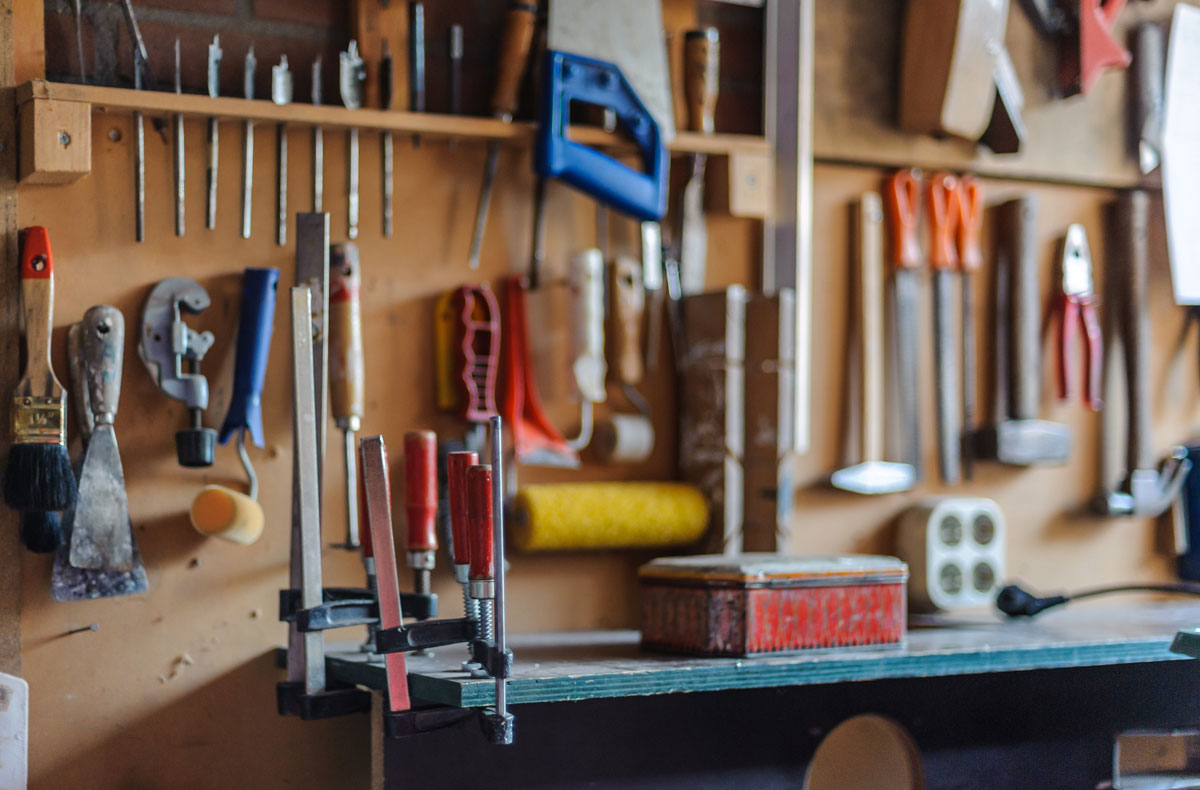 Makerspaces allow creative minds to showcase and develop their ideas and in many cases, monetize them. A makerspace will generally be equipped with all the tools and components you need to create a rudimentary physical product.
As is known to us all, makerspaces now are popping up all over the the world, which benefit our makers quite a lot.
Here is a list of the makerspaces, which we frequently update. If you would like to be featured, shoot us a message in the comments section below!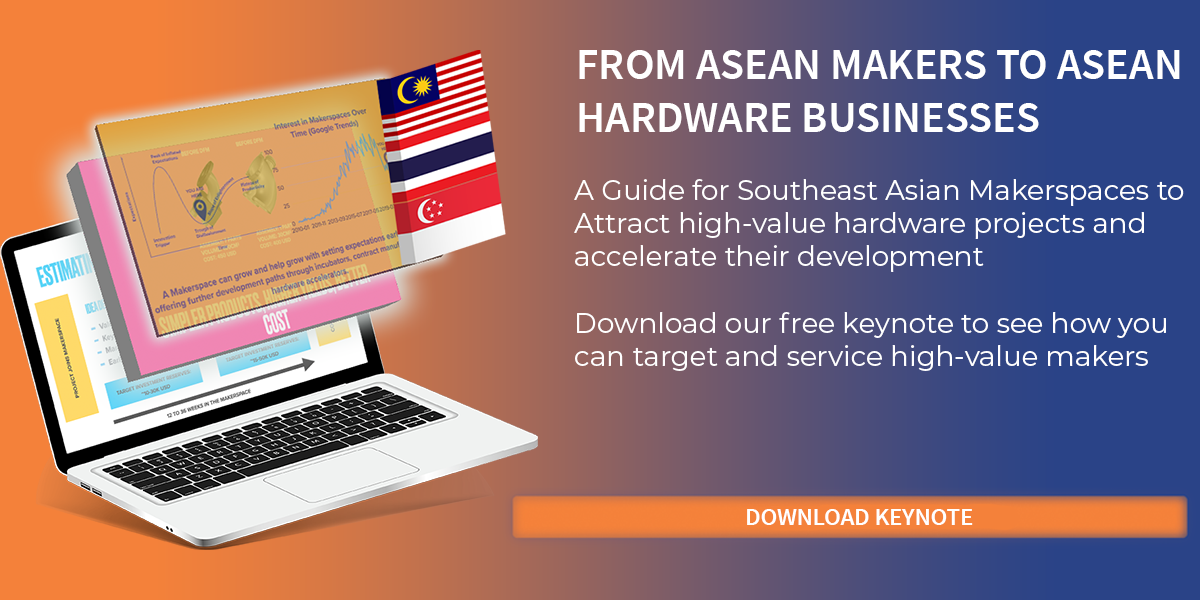 USA
New York
1.NYC Resistors
NYC Resistors is a well-established makerspace based in downtown Brooklyn. Co-founded by a group of tech professionals including 3D printing guru Bre Pettis, the space is equipped with a laser cutter, 3D printer, hand tools, sewing machines and stocks of DIY kits and components. Walk-ins are welcome on Monday and Thursday nights or at the regular study groups on Micro-controllers and Web Development. Daily classes are also run on topics such as soldering and programming ($50-125). Members enjoy full use of the space for $75/month.
2.Alpha One Labs
Founded in July 2009, Alpha One Labs aims to provide a "fun, tool rich space for users of all ages and interests to work on projects together". The space holds weekly meetings every Tuesday at 7pm where anyone can bring along projects they're working on and brainstorm collaborations. It also hosts regular events on programming, robotics and lock picking as well as weekly "Solder Sundays" at 1pm. Membership costs $40/month and gets you 24 hour access to the workshop, class discounts and a free t-shirt.
3.Hack Manhattan
The only Manhattan-based space on the list, Hack Manhattan is right off Union Square and plays host to a variety of meetings, classes and talks by leading tech companies. Learn how to design a circuit board, operate a 3D printer or experiment with microcontrollers while meeting fellow enthusiasts of tech, science and the arts. The space boasts a 3D printer, machine shop with lathe, mini-mill and drill press, sewing machines and soldering irons. New faces are welcome every Tuesday night to drop-in and chat about creative projects.
4.Genspace
Pushing the bounds of what it means to be a makerspace, Genspace brings together amateur science enthusiasts to work on biotech-related projects in a fully equipped community laboratory in their Brooklyn facilities. For absolute beginners, classes are offered in DIY Neuroscience, Synthetic Biology and DNA barcoding by members with doctorates while hardcore enthusiasts can opt for the week-long Biohacker Boot Camp. If you're wondering what biotech is, you might want to start out at one of Genspace's regular education events; recent visitors have explored their microbial biome, learnt bioinformatics and created slime mold art pieces.
5.Gowanus Studio Space
Another makerspace from Brooklyn on our list is the Gowanus Studio Space (GSS). The space offers a home to budding designers, artists and craftspeople. Located along the Gowanus Canal, it houses a large arts workshop, private studios and an exhibition space. Members enjoy access to a drill press, lathe and saws in the woodshop while in the print shop they can get their hands on etching and lithography presses, silkscreen printing and glass tables. Recent classes have included textile printing, papermaking and photolithography ($40-100). Members have full access to the space for $95/month.
6.Fat Cat Fab Lab
Tucked away next to a Washington Square Park jazz bar, the digital fab lab has an open-source ethos and open houses every Tuesday evening. It is a bit hard to find, but once you do, you'll be delighted by the energy of Renee Cruz who has been crafting the vision of the space over the past year (she also runs a really cool education program in Fat Cat Jazz Club for youth during the daytime. Ask her about it!) At Fat Cat Fab Lab, you can learn how to use a laser cutter, which is a precision machine that cuts wood, metal, glass, and paper.
7.Makerspace at New York Hall of Science
The Queens space hosts workshops and educational sessions that focus on re-using materials (think manufacturing of the future). While perhaps less technical than other maker spots in the city, the Makerspace at NYSCI introduces youth and beginners to woodworking, plaster-casting, 3D printing and electronics. Their Make Academy will teach you how to cast a mold while The Luminescent Night workshop gets you familiar with light circuitry.
8.Staten Island Makerspace
The community co-working space in Staten Island is just a year old but already has world-class facilities. For just $6 a day, you can access a 6,000 square feet workshop that includes metalworking and woodworking studios, a computer lab with a 3D printer and scanner as well as a textile studio. The space has a brand-new CNC mill, welding projects, plasma cutting classes as well as monthly membership options with access to conference rooms and lockers. Like the aforementioned Alpha One Lab's Auriti, Staten Island Co-Founder DB Lampman's mission is to help New Yorkers evolve from hobbyists to small businesses. The space attracts entrepreneurs from the Island as well as Manhattan and Brooklyn.
9.
The Foundry Buffalo
The Foundry belongs to a 501c3 committed to incubating neighborhood projects in the city of Buffalo. Apart from offering wood & metalworking, a textiles atelier and a tech lab with almost everything you need to get started with projects, they also offer a variety of classes (even one about blowing glass).
San Francisco
1.Mission Science Workshop
Its mission is to encourage scientific exploration, particularly for underserved youth. The Workshop originally started out of founder Dan Sudran's garage, who was a hardware engineer in a past life. He kept lots of of different materials like fossils and electronic equipment in his garage, and children from the neighborhood began to stop by and explore. At that point, Dan decided to start his own space, and now the Mission Science Workshop works with schools in the Mission district of San Francisco and also hosts after-school and summer programs for kids. The Workshop has an almost endless supply of relics and provocative objects: old fossils, live reptiles, and taken-apart LCD screens, to name a few!
2.Noisebridge
Noisebridge is an award-winning anarchistic educational hackerspace in San Francisco, inspired by hackerspaces in Europe, like the Metalab in Vienna and c-base in Berlin. It is a registered non-profit California corporation, with charitable status.
3.Autodesk Gallery
Although technically not a makerspace, Autodesk Gallery offers a perspective on the largely unvoiced maker cultures within brands like Lego, Nike and Mercedes Benz with their large variety of exhibits. The place is listed as a top destination by the Wired Magazine, so it's definitely worth checking out if you ever find yourself in the vicinity of One Market.
5.Founders Den
Founders Den isn't actually an incubator at all. Instead, it's a shared office/club for entrepreneurs — all types of entrepreneurs, from experienced ones who have sold companies, to those just starting out. The idea is for them to all come together in this new, large 8,500 square foot space in the SoMa area of San Francisco. We got a chance to tour the place last week — it's very, very nice. But it's a private club. You have to be invited to join. You won't find many tools to develop a project here, but you will surely find a great partner to start a new one with.
6.Hacker Dojo
Located in Mountain View, Hacker Dojo is a warehouse-turned-coworking space that has been converted into several different sections. Once you pass the main lobby area, you'll be entering the main part of the warehouse, where there are tables and chairs everywhere to sit down. The place holds the title of being the oldest co-working hub. Can you guess how many great companies started their journey here?
7.Anchor NOT MAKERSPACE
Located in San Francisco, it is one of the most popular co-working space, but not just focuses on hackers, nor offers the space for makers.
8.Mothership Hackermoms
Located in Berkeley, CA, Hackermoms holds open houses once a week and all are welcome--moms, dads, kids. It is definitely worth stopping in. Also, because they are a newish organization there is a lot of opportunity to help build things from the ground up and share your voice in helping shape the environment. In addition to providing a space and community where people can become members, they also hold workshops ranging from techy to crafty that are open to the public to register for as well as members.
9.Double Union
The spark that started Double Union was AdaCamp San Francisco, a feminist conference in June 2013. And in October 2015, they moved to a new space in Potrero Hill at 1250 Missouri St. #111.Double Union calls itself a hacker / maker space, because their mission is to create a space where women can feel equally comfortable knitting, coding, drawing, or using power tools and no one feels pressure to prove they belong here. Double Union doubles down on crafting and roundtables on leadership, decision making, and other feminist issues in addition to the normal offering of fabrication and electronic tutorials.
10.PEV Works
A makerspace that doubles as a gathering spot for personal electric vehicle enthusiasts (That includes electric skateboards, unicycles and scooters) in San Fransisco. You can even get your ride fixed or rent one for that friend who crashed his. When it comes to building stuff, they are gradually building their workshop. So if you're into modifying or building portable electric vehicles from scratch, PEV Works should be your go-to place. The guys from Alien Rides (Youtube), will make sure you don't end up making lithium fireworks!
Los Angeles
Los Angeles Makerspace
In the fall of 2014, LA Makerspace became the primary provider of STEAM (science, technology, engineering, arts, mathematics) education for the Los Angeles Public Library. LA Makerspace offers free, family-friendly workshops to the public at various LAPL branches. In addition to its public programs, they leverage their expertise to provide "train-the-trainer" professional development for LAPL library staff. LAPL librarians learn to develop and execute STEAM events at their own libraries.
As the name suggests, Gearhead is a makerspace specializing in motorcycle repairs and DIY projects. Instead of spending lots of money and missing out on all the fun by taking your ride to a dealer's shop, let their coach Bill Needham teach you everything you need to know from simple oil changes and brake repair to more advanced MIG and TIG welding, so that you can do it all on your own. They have a great community of other motorcycle enthusiasts that can help you build your dream ride too! They recently hosted the TUM Hyperloop team, which won the Hyperloop Pod Competition multiple times.

Milwaukee, Wisconsin
Milwaukee Makerspace
It aims to foster a community of makers by providing an environment in terms of people, equipment and space that supports the creative process and personal growth. Modern software, the Internet and economies of scale have all come together to allow ordinary people with a little bit of know-how to begin blurring the lines between manufacturer and consumer.
Madison, Wisconsin
The Bodgery is a volunteer-run makerspace which aims to create a community of people who make, build and repair things together, from apprentices to engineers and business owners. They have 14,000 square feet of workshops, rentable studios and tools offered free for public usage on their Open Shop Nights (Monday and Friday nights).
Or a $50/month membership can help gain you a 24/7 access to workshop tools, storage space, workshop discounts and a vote in community decisions. The Bodgery provides a range of tools for making your creations such as CNC routers, 3D printing areas, a variety of welders and much more.
The Bodgery also offers monthly classes and tutorials on the different building methods.
Sector67
Sector67 is a non-profit collaborative space in Madison, It's dedicated to providing an environment to learn, teach, work-on, build, and create the next generation of technology; including software, hardware, electronics, art, sewing, metalwork, apps, games, etc.
Anchorage, Alaska
Anchorage Makerspace
The Anchorage Makerspace (AMS) is a place for Tinkerers, Creative Artists, Roboticists, 3D Designers, Startups, Evil Geniuses, Infovores, and all who aspire to learn more.
The non-profit AMS boasts Anchorage's most flexible design and fabrication shop. Members get 24/7 access to all the tools and resources. Building things in the AMS is a great way to combat motivation death too, as you will be surrounded by other resourceful makers like you, building all sorts of things from retro MAME Arcades to this 3D-printed avant-garde rabbit creation.
Longmont, Colorado
TinkerMill
TinkerMill is located in Longmont, Colorado and is the largest makerspace in this 10 state region with almost 300 paying members. They also hold successful online Meetups with over a 1000 members. It is a non-profit public charity who supports the concepts of a community workshop, and it fields an exceptionally talented membership that supports each other and other community entities in learning, teaching, collaborating and creating.
Philadelphia, Pennsylvania
NextFab
NextFab was founded by Dr. Evan Malone in order to help counteract the extensive offshore outsourcing of US manufacturing and decline of manufacturing education and knowledge-base during the 90's and early 2000's.Dr. Malone aspires to reinvigorate American manufacturing by putting the latest computer-aided design and advanced manufacturing technologies in the hands of innovative individuals and organizations, with the training, support, and friendly expert consultants necessary to help turn ideas into products, and products into businesses.
Seattle
1.The Makers space
MAKERS is an expansive 11,000 square foot co-working space in downtown Seattle. Perched on a hill overlooking the iconic Elliot's Bay, MAKERS location is prime in its access to cafes, cocktail bars, shops, and parks. The MAKERS space is modern and chic, welcoming natural light and a clean open feel. Designed with history and sustainability in mind, MAKERS has incorporated many refurbished elements including polished bleacher board floors, salvaged windowpanes and desks made of recycled gym floorboards. MAKERS members enjoy access to premium business amenities, conference rooms, telephone booths, large presentation kitchen, and comfortable lounge area.
2.Metrix Create:Space
$50 membership allows you open access to the seemingly bottomless toolbox, discounts on the soldering station (with microscope), etc.
Metrix Create:Space is a modern prototyping and fabrication lab focused on digital and distributed manufacturing technologies in Seattle, Washington, USA. With a complement of additive and subtractive machining technologies, its scope runs from electronics to architecture.
The primary goal of Metrix Create:Space is to enable the public at large to hack, make, build and create new and awesome things by providing easy access to tools and rapid prototyping services for the general public.
Norfolk, Virginia
757 Makerspace
757 is a membership-based community with a 28,000SF space to call home. This makerspace comes equipped with tools to work with wood, metal, textiles, jewelry, pottery and electronics so that you can create your next creative project with ease. Here's a virtual tour of their spaces.
Reston, Virginia
Novalabs
Nova Labs is a membership-driven all-volunteer makerspace based in Reston, Virginia that was founded in 2011 with the purpose of empowering everyone to Rediscover the Joy of Making Things.Its current 10,500 sq. ft. facility located at 1916 Isaac Newton Sq West houses classrooms, workspace, incubator offices and a shop that includes both common tools and advanced fabrication equipment.
Oakland, California
1. The Crucible
The Crucible, established in 1999, is a 501(c)(3) nonprofit arts education organization that fosters a collaboration of arts, industry, and community. Through training in the fine and industrial arts, The Crucible promotes creative expression, reuse of materials, and innovative design, while serving as an accessible arts venue for the general public in the Bay Area. They depend on annual membership donations and other gifts from individuals to continue to offer low-cost classes and special programs. Tuition only covers two-thirds of their annual budget. If you can't donate, you can still volunteer to take part in their team.
2. Ace Monster Toys
Ace Monster Toys ("AMT") Makerspace is another 501(c)(3) non­profit member supported organization founded in 2011. They support traditional makers and craftspeople as well as hackers both digital and material. Their community brings together people of diverse skill levels by providing resources and culture to build networks; co-work; and engage in projects that benefit individuals and the community at large. The resources we develop include spaces and a wide variety of tools and supplies to support making and learning.

3. Nimby
Nimby is a do-it-yourself (DIY), maker, hacker, and industrial art space that provides artists, craftspeople and the average Joe a place to create and innovate in a collaborative environment. Over the past thirteen years NIMBY has grown into the largest do-it-yourself industrial art space in the Bay Area with over 80 different art groups and craftsmen in the shop. The 60,000 square foot space holds an incredible variety of makers: metal workers, jewelers, sculptors, painters, set and prop builders, musicians, race car enthusiasts, engineers, plumbers, glass blowers, computer programmers, custom car modification specialists and so much more. In a nutshell, NIMBY is a one-stop shop for innovative, artistic endeavors that boggle the mind.
Riverside, California
Vocademy
Vocademy is an education-focused makerspace that combines the best parts of school shop classes, trade schools, R&D labs, and dream garages, all in one place. With over a dozen subject areas, they have classes that can take anyone from absolute beginner all the way to expert and anywhere in between. During business hours they serve educational, organizational, and corporate clients. On the evenings and weekends, they're a pure community makerspace. They provide the best combination of tools, equipment, instructors, access, and education. They offer hands-on (Advanced Manufacturing) skills training for students, employees, teachers, vets, and everyone in their community.
Benicia, California
Benicia Makerspace
Benicia Makerspace is a new addition to the Bay Area maker scene. Housed in an old Radio Shack store, the place was crawling with tinkerers even before its rebirth as a makerspace. Introductory membership fee is $40 monthly. This fee covers everything from welding equipment to 3D Printers, and a number of watchful eyes to make sure you know what you are doing.
Mojave, California
Mojave Makers
Located in Mojave Junior & Senior High School, this makerspace provides the usual combination of classes and facilities to both adults and children (including homeschooled children). The space is supported by the Space Studies Institute, and classes cover the likes of 3D printing to computer building. Membership starts at $40 up to $80 per month.
Culver City, California
CRASH Space
Crash Space, yet another non-profit organization located in Los Angeles and run by volunteers. It is a part of the growing global hackerspace movement. Hackers, programmers, builders, makers, and artists can all find something to work on here. The space offers STEAM training by teaching classes, participating in events, providing on-line resources, and by running a shared workshop.
San Luis Obispo, California
SLO Makerspace
Located in the Pacific Coast Center at the Intersection of Madonna Road and South Higuera in San Luis Obispo - 81 Higuera Street, Suites 160 and 180, they are a 24-7 access tool shop and craft center where people can work on projects, teach and take classes, and connect with local people and resources. This 5,000+ sq ft facility is divided into several areas that cater to a wide range of maker needs such as laser cutting, 3D printing, woodturning etc.
Sunnyvale, California
As a non-profit in Sunnyvale, Maker Nexus works to improve the community's maker skills through training, practice, and sharing. Their facilities include access to 3D printers, laser cutters, home and industrial textile equipment, a comprehensive woodworking shop, a computer lab, meeting spaces, and a metalworking shop. These are openly available for their members, which range from teens to adults, with access to various classes and events.
Mesa, Arizona
HeatSync Labs
HeatSync Labs located at 140 West Main St.Downtown Mesa and hacking Arizona since 2009. HeatSync Labs open free: Monday thru Thursday.7pm - 10pm.
HeatSync Labs is a community-driven 501(c)3 non-profit shop and workspace where engineers, artists, students, and hobbyists come to make prototypes, art, and other creative projects. It is a workshop for mad scientists, artists and anyone creating or making.
Chicago, Illinois
As Chicago's oldest and largest(covering 11,000 sq feet) makerspace, Pumping Station One is a member-run organization with extensive product development facilities. Apart from the typical woodworking, electronics, CNC, and arts workshops, they feature a full-fledged metalworking workshop that comes with a blacksmithing forge, you know, in case you want to bend steel to your will.
This one is yet another member-run hackerspace in Chicago. They are smaller (1,200 sq feet) than some of the other ones in the city, but isn't compact sometimes better? In addition, they are quite affordable. Besides, they have a whole bunch of speedy servers that you can host stuff on.
Harold Washington Library Center
The Maker Lab, Chicago's first free and publicly accessible maker space, is on the 3rd floor of Harold Washington Library Center. The Maker Lab launched in July 2013 to explore the role of the library in makerspaces, community-operated workspaces where people come together to learn, create and collaborate. This one isn't an on-demand space that you can use like many others on the list, but could be a good place to start making things since they offer introductory, guided workshops for makers.
ChiPubLib Maker Lab
They launched the Maker Lab in 2013 to provide an access point for Chicagoans to learn about and use the latest design and manufacturing tools. Facilities include 3D printers, a vinyl cutter and a laser cutter. Classes and associated materials are free. There is a materials fee during open shop time.
Rockford, Illinois
Harold Washington Library Center
Located in 203 N Church St, Rockford, Illinois, Rockford Makerspace is non-profitable organization, designed to get more people involved in making things together. Guests are welcome to use the space and most tools for free, as long as a hosting member is present. Rockford MakerSpace members pay affordable monthly membership dues (with discounts available) and receive 24/7 access, plus storage space, workshop discounts, etc. They are member-run, with an operations committee of volunteers.
Longwood, Florida
FamiLAB
FamiLAB is a 501(c)(3) public charity based in Central Florida. They provide space and tools for creative projects, along with a vibrant community that you can network with. The space offers hand tools, basic power tools, soldering stations, 3D printers, a laser cutter.
Lauderhill, Florida
Maker's Lair
Located in the D+S Tech Labs facilities in Lauderhill (3782 NW 16th Street), Maker's Lair is the perfect resource for tinkerers, creative artists, roboticists, droners, 3D designers, Startups, mad scientists, evil geniuses and all who aspire to learn more. Their facilities provide all the necessary tool, machines and raw material you might need and are divided into different thematic areas such as "Art & Fashion", "CNC Plotting and 3D Printing", "TinkerTech & Robotics" etc.
Miami, Florida
Moonlighter
Located in 2041 NW 1st Place, Miami, FL 33127, Moonlighter is a venue for creative collaboration. They feature and support local artists and creatives and aspire to engage their communities with fun and educational STEAM experiences that foster the growing maker movement. The facility is divided into several services such as a Learn Center, a Co-working space, a Maker's Market and a Making area.
Bethesda, Maryland
The KID Museum
KID Museum is a new kind of museum serving children and families in the Washington, D.C. area.KID Museum is an independent non-profit in partnership with MCPL with its first home is on the ground level of Davis Library. KID Museum offers unique, interactive experiences for elementary and middle school-aged children that integrate hands-on science, technology, engineering, art and math learning with an exploration of world cultures and global citizenship.
New Jersey
Small Factory
Located in Fair Haven, Small Factory is a full-service multimedia training center with classes ranging from Claymation, to video-game design, to songwriting. There are also the traditional tutorials in web programming, engineering, fabrication, and 3D printing — because those GCI effects don't create themselves.
Computer Deconstruction Lab
The Computer Deconstruction Lab - CDL is a 501(c)3 non-profit Makerspace/Hackerspace and podcasting studio down the Jersey Shore. They have 3D printers, a desktop CNC, and various microcontroller boards (such as the Arduino, Raspberry Pi, ESP32s, and even vintage 8-bit controllers). They also have a Podcast studio, a Meade telescope, and are working on a smart-home project.

Fair Use Building and Research (FUBAR) Labs is a Nonprofit Corporation in North Brunswick that provides a location where people with common interests, usually in computers, technology, science, and crafts can meet and collaborate. We are an open community offering classes, workshops, study groups, and long-term projects.
Boston
The Maker Mill
The Maker Mill is a community Makerspace and STEM enrichment center for kids, teens, and adults. We provide an immersive open space that encourages creativity through exploration with the latest technology and STEM educational tools.
Detroit, Michigan
Mt. Elliot Makerspace
This makerspace has tools to cover pretty much every type of project, from sewing, to 3D printing, to electronics, to metal working – even bike maintenance and electronic music production! The space is big on education and has a mission to uplift its local community. There are no fees either: the space is supported entirely by donations.
Ann Arbor, Michigan
All Hands Active (AHA)
Membership here costs $20-$50 but also requires one hour of service per month. Members together run a number of groups and activities for both children and adults. One popular one is 'Wreck Lab' which aims to create amazing gadgets from broken electronics. It has a hip, arty vibe, and a good selection of tools.
Somerville, Massachusetts
Artisan's Asylum
Artisan's Assylum is an exciting makerspace offering tools including a one-ton hexapod, 3D printer, and mini-velodrome. In other words, it's well kitted out with more than just your basics, and also has a ton of classes on topics like mechanical design. Membership is $60-$150 a month, but includes storage space for your projects.
Honolulu, Hawaii
HICapacity
HICapacity started life as an active meetup, but soon found a home at The Box Jelly to become a fully-fledged makerspace. On top of the usual facilities and materials, they also have an Oculus Rift and some high-end software. There's a focus here on programming and electronics, and some exciting projects even involve brain-computer interfaces. That said, membership is $60-$75 a month.
Austin, Texas
ATX Hackerspace
ATX is something of an incubator for start-ups, and has helped several get up and going. It also offers a wide range of classes and a good selection of tools. There are also some great events here too: like chiptune concerts. Membership is $60 per month, while storage space and workspaces cost extra.
Texas Inventionworks
Texas Inventionworks is the center of an engineering community of practice and an innovation commons for the University of Texas at Austin. This Makerspace is specialized in easy-to use equipment such as 3D printers and laser cutters as well as a full suite of testing and electronics equipment, hand tools, and more.
Dallas, Texas
Dallas Makerspace
Located in 1825 Monetary Lane Suite 104 Carrollton, TX 75006, Dallas Makerspace is a non-profit, shared community workshop and laboratory. They are an organized group of local artists, engineers, makers, and thinkers who work together to provide tools and learning resources to the public. They use these resources to collaborate on individual and community projects in order to promote science, technology and art; while working and experimenting on innovative ideas to encourage learning within their community.
Houston, Texas
TXRX Labs
Established in 2008, TXRX Labs is a non-profit hackerspace for the greater Houston area. Housed in the East End District, they offer courses in and access to their rapid prototyping lab, woodshop, machineshop, electronics lab, and a wide variety of other tools. Their goal is to educate the public about technology and show how seemingly complex techniques can be used by anyone.
China
As it is with many things, the Social Media ecosystem in China works much differently than the rest of the world. While the links below should shed light into the fast (we mean really fast) emerging maker ecosystem, a much bigger swath of information exists on the Wechat platform. Let us know in the comments if you wish to get access to the Wechat accounts of the Chinese makerspaces below.
1.People2 Shanghai Maker Center
People2 is one of the largest co-working space in China for startups. The organization boasts a large selection of venues across China, with their most popular joints located in Shanghai and Beijing(a whopping 16 of them!).
Some of their locations feature makerspaces, so is the case with the Shanghai Maker Center. Along with a rudimentary workshop, Shanghai Maker Center also provides a place for the creative minds across the region to come together for a wide-variety of conferences, meetups and pitch-night style events.
2.MakerBar Taipei
Located in Taibei, Makerbar offers various related courses, tools and the workshop for makers. Just like NexPCB, MakerBar offers a Fab Lab where you can build (almost) anything.
Established in 2012, Nanjing Maker Space features a 5,000 square meter space with a full range of processing and production equipment. 3D Printers, laser cutters, CNC machinery and welding stations dot the main hall of the largest makerspace in the city. Although their webpage seems neglected, there is plenty of up-to-date information available on their Wechat account.
4.Chaihuo makers
Chaihuo Maker Space is the first maker space in Shenzhen, and the second in China. Its name comes from the Chinese saying "The fire burns high when everybody adds wood to it". "Chaihuo" is the Chinese word for "firewood". Chaihuo provides an open and collaborative environment for makers and encourages cross-field communication. Chaihuo was founded by Seeed Studio, an open hardware company in Shenzhen, China. Chaihuo is also the organizer of Maker Faire Shenzhen since 2012. They provide a physical space for people to get access to tools and equipment, also for people to get together, to communicate.
5.XinCheJian
XinCheJian is a community-run hackerspace located in the heart of Shanghai. XinCheJian's mission is to support, create and promote physical computing, open source hardware and networking. Their Wechat platform offers a wide variety of events in English and Chinese. Even better, the platform offers a list of international members working on a variety of projects from Urban Vertical Farming to Physical Interaction Design.
Located in the beating heart of hardware of Shenzhen, if not the world, Trouble Maker offers a space for makers, engineers and hardware entrepreneurs. Huaqiangbei Road is where this makerspace is located in. It's the kind of place where you can walk 200 meters to get all components you need to build a prototype. With a 1200 RMB monthly membership fee, Trouble Maker Shenzhen makes it easy to rapidly develop your product idea into a proof-of-concept. Once you have a prototype, Trouble Maker can connect you with professional manufacturing services to kickstart your business!
France
Ouishare
Ouishare is a global community that connects people, organizations and ideas around fairness, openness and trust.
Ouishare connectors organize local events every month to connect collaborative economy enthusiasts. These can be coworking meetup's, informal drinks with pitch sessions from local projects, workshops and larger events such as barcamps, conferences and festivals.
United Kingdom
1.London Hackspace
Located in Wembley, this makerspace holds weekly get-togethers on Tuesdays 7 PM. Members and non-members can both join these events.
2.FizzPOP(The Birmingham Makerspace)
FizzPOP : The Birmingham Makerspace is based in Digbeth, at 90 Floodgate Street. As a member-run, member-funded and member-led workshop & studio fizzPOP is where the Birmingham maker community shares knowledge, tools and creativity. The place is run on a non-profit basis to serve the creative interests of members and non-members alike. Whether you're interested in crafting, electronics, woodwork, metalwork, knitting, sewing, programming, prototyping, gadget modification, robotics, or nearly anything else, FizzPOP have the kind of tools you don't generally have room for at home.
3.So Make It
So Make It is a non-profit community space and workshop for makers, developers, tinkerers and artists Makerspace in Southampton, UK – a friendly and inclusive place for people who like making things to sharing knowledge, experience and tools.
4.Machines Room
Open access makerspace for professionals, learners, and the inquisitive.
5.Build Brighton
Build Brighton is a communal workshop and collective of over 100 makers, designers, tinkerers, hobbyists, engineers and artists who love to build stuff. We're part of a global network of makerspaces – places where people do creative projects, such as electronics, 3D printing, crafts, woodworking and food hacking. Our main purpose is to provide tools and a space in which our members can gather, collaborate and learn from each other. We are a not-for-profit community run entirely by volunteers. Our members pay a monthly subscription that goes towards paying for the workshop space and providing equipment, amenities and assets for the group.
6.Dundee Makerspace
Dundee Makerspace is a social workspace for all people interested in making. Anything from electronics to art to furniture to software.
7.Ipswich Makerspace
Ipswich Makerspace is a Suffolk based group of like minded makers who get together to learn, build and experiment with a huge variety of hardware, software, and technology in general.
8.Richmond MakerLabs
Richmond MakerLabs is for people with an interest in DIY and craft. We want to hear from you if you are interested in carpentry, biohacking, chemistry, gardening, knitting... We are all-inclusive! RML could also be considered as a digitally-enabled arts and crafts club, a hackerspace, a makerspace, a maker lab, and a supportive community.
9.South London Makerspace
South London Makerspace is a non-profit social community workshop.If you want to make something, we've got the space. All members have a say in how the space is run and get full access to the space and its facilities.
Australia
1.Space tank Studio
If given half a chance, people make the most amazing things. From hand crafted knives, human 3D scanning, custom bikes, bespoke furniture, soft goods and cast bronze sculptures; the people at Space Tank are making it.
2.South Australian Makers
South Australian Makers Incorporated is a volunteer run, not for profit organization that exists to provide opportunities for and to promote makers and making in South Australia. These are the people behind Fab Lab Adelaide, Makerspace Adelaide, and Maker Faire Adelaide. Membership costs $20.
3.SparkCC
SparkCC is a makerspace located on the Central Coast of NSW, Australia. The only limit on what you create at SparkCC is your own imagination. SparkCC is a place where makers of all walks of life can work individually or in collaboration to create amazing things.
4.Makerspace&Co
Members can access Metal, Ceramic, Wood, Textiles, Electronics and Printmaking equipment and expertise, co-working spaces and events. And anyone may attend classes. For a monthly or annual fee, members can reserve and use Makerspace's tools.